Leslie Schaffer
"Girl Rising impacted me as a human and as an educator. After viewing the film, I feel a human obligation to address gender inequality. I also believe, in this tense political climate, I have an obligation as an educator to teach my kids how to change the world for the better."
School: Drew Charter School, Atlanta, GA (Charter)
Grade: 9th
Subject: Geography
Number of Students: 125 total
What is your goal in bringing Girl Rising into your classroom?
This is a hard question to answer because I believe that there is so much that students can learn from Girl Rising. I wanted to bring my students a more complex understanding of economic development in less developed countries. I want my students to walk away with an understanding of how the world works, how they can change the world, and how they can use a position of privilege to help those who are less fortunate. On an academic level, I wanted them to learn patterns of population composition, contemporary impact of industrialization and economic development, and factors affecting gender inequality.
How did you use and teach Girl Rising?
I use a "flipped teaching method" meaning most of my lectures are recorded ahead of time. Students are then assigned lectures to watch at home and class time is dedicated to carrying out group assignments. Therefore, any activities I design around Girl Rising take place in class. Activity examples include three worksheets I have utilize as a part of teaching "Gender in Geography" alongside Girl Rising in my AP Human Geography class:
Students complete these worksheets based on research they conduct in a group in class and based on the insight they gain from watching Girl Rising.
Additionally, our school hosted a Girl Rising symposium that more than 100 of our students were involved in. Student projects were a part of one of the following stations:
A Whisper Room
Spoken Word
African Map Assignment
A video game station were participants are tasked with dodging the barriers girls face
A letter-writing station
A presentation on the role of women in agriculture
A "safe"box with an alarm that sounds when it is opened
What is your timeline for teaching Girl Rising?
I like to integrate Girl Rising into my curriculum throughout the year. Doing so allows me to continue to return to the ideas and topics highlighted within Girl Rising. It also allows me to approach multiple issues covered in my classroom through a "Girl Rising" lens. This, I find, pushes students' critical thinking skills, and helps them to draw connections and better understand the way gender biases influence numerous contemporary and historical issues.
Which Girl Rising materials did you use?
Wadley from Haiti
Suma from Nepal
Senna from Peru
Note: All three of the chapters that Leslie used are free with the Girl Rising curriculum.
Was there a community action component included as part of your Girl Rising unit? Please describe.
Yes. Our students raised money for Girl Rising. for Girl Rising by selling wristbands. If students purchased a wristband they were able to participate in a dress-down day (students normally need to wear a uniform). Additionally, when we hosted our Girl Rising symposium and showcased the student projects, we accepted donations on behalf of Girl Rising.
How did you students respond to Girl Rising?
I think that my students walked away with a more complete and holistic understanding of economic development. I also think that they understand how personal agency can create opportunity and access for less privileged students.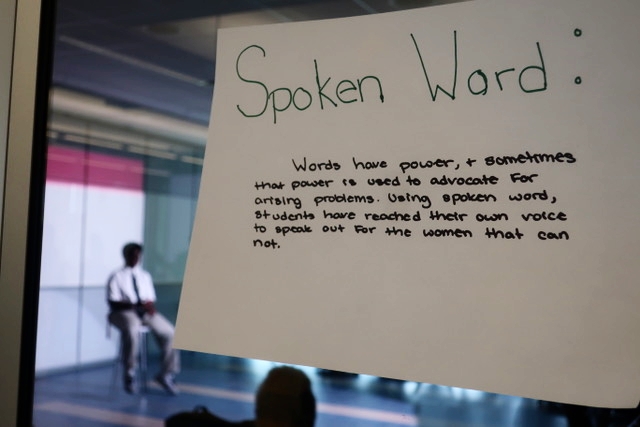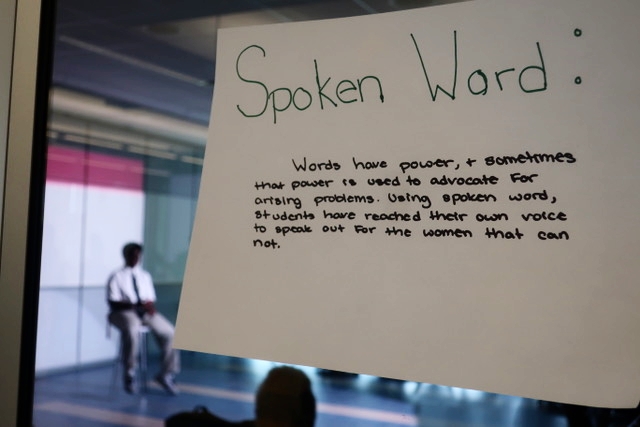 Learn more from Leslie with her presentation titled "Integrating Geography and Art to Create Social Activism," shared at the National Council for Social Studies conference in November 2017. View it here.